NCI's certification training focuses on proving system performance through advanced testing and diagnostics. This High-Performance approach helps ensure customers enjoy the safest, healthiest, most comfortable and energy efficient HVAC systems possible. This approach helps differentiate your Dealers from their competition, reduces warranty and callback costs, and increase profitability through higher margin sales.
As a Goodman or Amana Distributor you can partner with NCI and Goodman to host NCI's world-class training and certification at your location.
Here's How It Works:
To reserve a class, you would guarantee 5 seats at a significantly discounted rate of $250 per attendee per day of training. (typical classes are 2-3 days in length).
Once the minimum of 5 Dealers have registered for the training your guarantee is fulfilled, and there is no cost to you for those seats. 
When a class is booked, NCI commits to not cancel a class, regardless of attendance
Once a class is secured, your organization markets the training to your dealers through your traditional outreach methods. NCI can provide marketing and sales materials, text for broadcast email, etc.
Your Dealers register directly for your hosted classes on the Dealer side of this portal.
As the host, you're responsible for the training facility, all hospitality, including morning refreshments like coffee, breakfast foods, etc., as well as lunch and afternoon refreshments during the course of the event. Your training facility should be able to fit 20-25.
NCI handles all other class logistics, and covers cost of instructor, instructor travel, meals, class materials, and certifications where applicable.
NCI will also work to fill the classes directly through its normal marketing and fulfillment process. This additional attendance provides you with new business opportunities by bringing new contractors into your location.
Once you reserve a class, we will contact you to confirm the class, answer any questions and go over requirements for room size and any technical requirements.
To get started, choose the classes and your preferred dates by clicking Request Training below.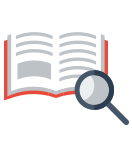 View Available Training for Your Dealers

Form to Start Request Process