Meet Our Instructors
The instructors leading your training have many years of direct field experience, and are well-published and respected within the HVAC industry. Feel free to reach out to them with any questions.
Justin Bright
NCI Field Coach and Instructor
Learn About Justin
Justin Bright Began his HVAC career working for a large production housing company in 1997. He worked as a Sheetmetal fabricator and system installer. After several years in the industry he joined the Navy as a sonar technician aboard submarines. After his tour of duty, Justin attended trade school for both plumbing and HVAC. He worked for several years designing, installing and servicing HVAC and plumbing systems for residential and commercial (up to 400-ton chillers) systems. 
Justin trains students in all NCI disciplines and is an instructor for NCI's Southern California Workforce Education & Training program.
Casey Contreras
NCI Field Coach and Instructor
Learn About Casey
Casey joined NCI with 10 years of residential, light commercial installation and service experience. He is NCI's newest field coach based in Southern California, where he will be working alongside southern California Edison's Quality installation contractors. 
Casey entered the HVAC industry thru his father's HVAC company in 2005. The company's main focus was residential new construction and that is where he learned the basics of installing and commissioning and servicing HVAC systems. 
He was responsible for the add-on-replacement and commissioning through the SCE QI program along with the CQR program. He also managed the service department, where he had the opportunity to implement NCI's test procedures into every service and preventive maintenance call, which resulted in being very affective in sales growth and in technician knowledge and professionalism. In recent years he's developed a passion for training others and seeing their growth in the industry.
Jim Davis
NCI Curriculum Developer and Instructor
Learn About Jim
Jim has a long and storied career in the HVAC Industry. That career began back in 1971 when he went to work for an HVAC contractor before moving on to work for an HVAC distributor in 1977. That is where he became involved with selling the first digital combustion analyzers. 
There he discovered there was a profound lack of knowledge, including his own, on interpreting combustion readings and overall mechanical operation of industrial, commercial and residential systems. 
Since then, he has dedicated himself to increasing this knowledge by spending thousands of hours in the field with customers collecting data. Eventually those customers ask him to write down what he'd to share with them. They also wanted him to TEACH them by conducting training classes.
Jim developed the first combustion testing protocols and field diagnostics using a digital combustion analyzer. 100% of the combustion taught at NCI is based on hands-on field experience and actual results. Jim continue to research new information and seek out additional accomplishments and feedback from the field.
Learn About Rob
Rob worked in his family-owned HVAC business in central California for a number of years where he developed a passion for airflow testing and balancing. He co-founded National Comfort Institute with CEO, Dominick Guarino in the early 1990's and leads NCI's technical training and curriculum development team. NCI's training mission is driven by the fact that the performance of an HVAC system can be effectively measured and diagnosed under live operating conditions in the field.
NCI training enables contractors to measure, rate, diagnose and improve a system's rating or score. This drives the constant evolution of NCI curriculum, training methods and programs and enables contractors to dismiss their competitors as they deliver the best performing HVAC system in the country. Rob's continuing role is to set the direction for the company's training programs, continually improve NCI's measurement methods, forms and procedures, and explore new technologies to help improve the quality, speed and effectiveness of our methods and training technologies.
Scott Fielder
NCI Instructor and Director of The National Balancing Council (NBC)
Learn About Scott
Scott has more than 16 years of experience in the testing, adjusting and balancing (TAB) field. Much of that time was spent in Texas working for one of the largest TAB firms in the country. His responsibilities included TAB, commissioning and retro-commissioning office manager, field supervisor, training Supervisor, Estimator for both Austin/San Antonio Area and National Military/Federal Government, National Accounts Manager and more. 
He's a graduate of the University of Pittsburgh, Defense Language Institute & John F. Kennedy Special Warfare Center and School. Scott has 12 years in the US Army serving in both intelligence and special operations. 
David Holt
NCI Director of Business Training & Coaching
Learn About David
David joined NCI in 2011. He tells the story that he was contacted to interview for NCI by Dominick Guarino via a Facebook message. Initially his job was to focus on training contractors how to implement the performance-based processes into their business. Today he is still very active in doing that, but is also responsible for content development for a number of the classes NCI develops and teaches as well as the content for the company's in-person training events.
David is also an NCI business coach – where he brings his expertise and knowledge in house for contractors who are looking for guidance on how to implement High-Performance into their business.
He has a storied HVAC career including starting his own company, H2 Solutions, which he ultimately sold, starting a coaching and training business called Ultimate Service Systems, and eventually joined a flat-rate pricing company. When that firm relocated to New York, David decided not to move with them and eventually found his way into the NCI family. 
Tom Johnson
NCI Instructor and President, TM Johnson, Cambridge, MN
Learn About Tom
Tom was born into his family's HVAC and Plumbing business that his father, Robert, started in 1964 in Cambridge, MN. Tom became full time GM of the business in 1984. He and his brother Mark bought the business in 1998. 
In 2008, Tom heard about Jim Davis who was teaching a revolutionary class about Carbon Monoxide (CO) and Combustion. Tom and his top two technicians jumped into his 1998 Dodge custom van and headed for Louisville KY where Jim Davis was teaching. 
"I became a Jim Davis disciple,"" Tom proclaims! "I always believed that training my guys better than our competition was always my advantage. Now I had the truth!"
He became a member of National Comfort Institute (NCI) and over the next eight years, Tom attended CO training 13 more times. He is now an instructor teaching CO & Combustion certification classes throughout the Midwest.
In 2010 Plumbing-Heating-Cooling-Contractors association chose Tom's company, TM Johnson Bros., Inc., as their National Contractor of the Year. Then in 2014 the company was named NCI's Contractor of the Year. Tom has won several other national and state awards and is a contributing author to several trade publications. 
John Puryear
NCI Instructor
Learn About John
John Puryear has a diverse background in the HVAC industry that dates back to 1973 when he helped his family's landlord replace an oil floor furnace with a forced air oil furnace with ductwork. He joined NCI in February, 2011 as an instructor. 
John met Rob Falke in 2000 and says "that my life changed forever." He became one of the first 50 members of NCI's membership program. He attended NCI's second "Boot Camp" in 2003 and from what he learned there, developed an implementation process that he used with the first contractor he went to work for. Since then John has joined NCI as a full-time technical instructor.
David Richardson
NCI Instructor and Curriculum Developer
Learn About David
David joined National Comfort Institute full time in 2010 as a curriculum developer and trainer. In this role, he develops and teaches practical, real-world training focused on the HVAC and Home Performance industries. 
He has been involved in Performance-based contracting since 2001. This experience allowed him the opportunity to diagnose and correct many HVAC and Home Performance issues over the past decade. 
In addition, David writes monthly columns for various industry publications to help increase awareness on the importance of performance testing. David is a regular presenter at many industry conferences working to spread the message of Performance-based contracting. 
Besides holding all NCI certifications, David has held certifications as a HERS rater, BPI building analyst, and is a BPI field and written exam proctor.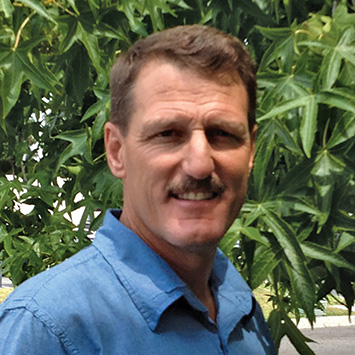 Jeff Sturgeon
NCI Field Coach and Instructor
Learn About Jeff
Jeff Sturgeon has more than 30 years of residential and commercial HVAC and refrigeration field experience. He is based in Southern California and works with hundreds of contractors and their field personnel to help insure successful implementation of Southern California Edison's Workforce Education & Training programs.
Jeff got his start in the HVAC industry by attending UTI (Universal Technical Institute) in Phoenix, Arizona. Throughout his career, Jeff installed and serviced residential, light commercial, commercial, and industrial HVAC/R systems. He also worked for an HVAC controls manufacturer, where he was responsible for engineering, designing, building and installing control panels for a variety of applications.
Jeff has earned many HVAC certifications from manufacturers and organizations such as NCI, NATE and IHACI. Over the past decade, he has been actively involved in numerous Southern California Edison Energy Efficiency programs, including the Residential and Commercial Quality Installation and Quality Maintenance program where he was responsible for the design, installation, service and commissioning of over 1500 HVAC systems.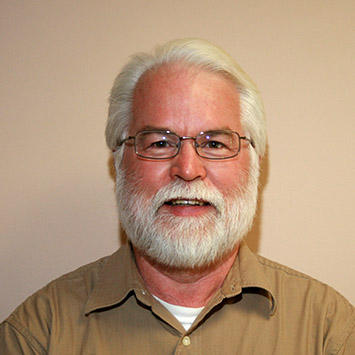 Paul Wieboldt
NCI Instructor and President, Tradewinds Appropriate Technologies
Learn About Paul
In 1993, Paul Wieboldt founded Tradesman Heating and Air Conditioning Services in Waco, Texas. In 1999, they had the honor of installing geothermal systems in the Crawford, Texas ranch home of President and Mrs. George W. Bush. That same year he founded Tradewinds Appropriate Technologies. Tradewinds performs HVAC system design, diagnostic services and residential and commercial test and balancing services.
Paul is a licensed HVAC contractor, NATE certified technician and NCI certified residential and light commercial air balancing and diagnostic specialist. Paul also holds an NBC TAB supervisor commercial certification. Since 2005, Paul has trained hundreds of HVAC contractors on behalf of National Comfort Institute in all of its residential and commercial certification classes.