Tools, Products, Equipment and more for the Performance-Based Contractor.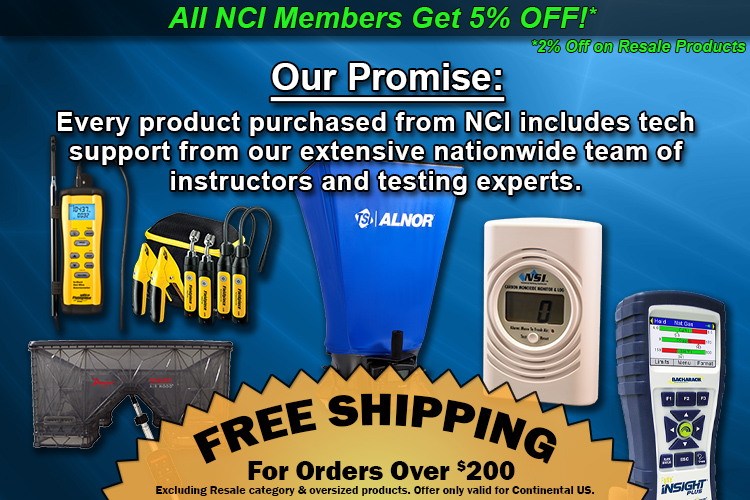 If you have any questions about any of the products in this store, please call 800-633-7058.
Testing Instruments for HVAC Contractors, all with the NCI world-class service, great pricing and free shipping*!
*Free standard ground shipping on orders over $200, excluding over-sized items, products in the Resale category and shipping to AK and HI.
Featured Products
---
Bacharach Fyrite INSIGHT Plus Combustion Analyzer Kit
Your Price :
$1,435.00
NCI Wireless Digital Static Pressure Kit with Testo Manometer
Your Price :
$175.00
NSI 6000 Low-Level Carbon Monoxide Monitor
Call For Pricing
Residential NCI Pro-Pack: Professional Instruments Pack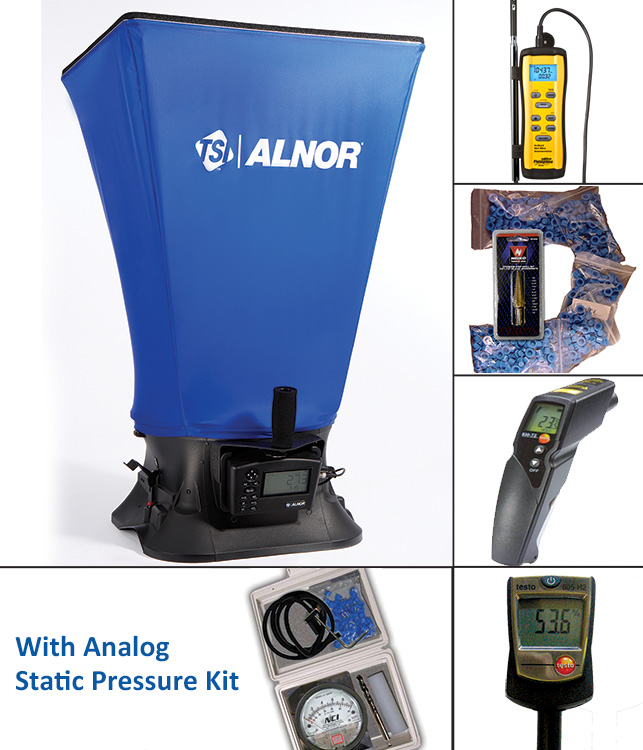 Your Price Starting At:
$4,495.00
NCI Data Clipboard
Your Price :
$12.50
QuickTest Pack
Your Price Starting At:
$318.00
Loading Please Wait...