Meet Our Instructors
Al D'Ambola, Instructor
Al graduated Vocational School in 1976 with a two-year diploma in HVAC. He started servicing and cleaning oil burners, earning the title of "Soot Sucker."

With a few more years under his belt, he grew into an air conditioning and heating service tech, also gaining refrigeration experience. Al found his place in sales and eventually became sales manager for a small family-owned HVAC Company.

Al found his new calling in life as a trainer. He began by teaching building science 1996-1998 teaching contractors and homeowners how to make homes more energy efficient using tools like blower doors and duct blasters.

He became certified by the National Comfort Institute in air balancing in February 1998 and started a commercial & residential air balancing/air diagnostic company. In 1999, he received an offer he couldn't refuse from National Comfort Institute to become an NCI instructor. Al has taught well over 500 classes for NCI and has a host of "air head" contractor/technician fans across the country helping them solve problems they never knew existed.
Fun Facts:
Al enjoys working out the old-fashioned way ... walk 3-5 miles a day along with 250-500 pushups.

He loves cooking and making amazing artisan bread and Neapolitan pizzas. He coined his pizza the "Frozapolitan" as he continues to freeze and ship pizzas to friends and family alike!
Jim Ball, Instructor
Jim Ball has been involved in the HVAC industry all his life. His dad started Ball Heating and Air in 1964 and Jim spent his school breaks and summer vacation working in the business, helping wherever there was a need. After finishing Mississippi State with a degree in Mechanical Engineering, Jim spent a few years in Chemical Plants working on rotating equipment then came back to the family business. Ball Heating and Air had a strong maintenance plan with influence from Ron Smith.

Jim has been a long time NCI shining star and one of the most effective implementers of High Performance HVAC in his company. Jim recently sold his family HVAC service company and looks to give back to the industry through contributing his knowledge and experience with NCI. Jim hopes to help those involved with NCI to move forward with the implementation of performance-based processes.

NCI has recognized Jim's status in the industry as NCI Contractor of the Year, and he also received the Chairman's Award and The John Garofalo Implementation Excellence Award at Summit in the past.

Fun Fact:
Jim and his wife Seneca spent a week in the waters around Miami, Florida getting their American Sailing Association certifications. After a week in a sailing catamaran in June, the top priority for their future sailboat is air conditioning.
Mitch Bailey, Instructor
Mitch started in the HVAC industry in 1976, when he was 15, working for his dad's new company, Bailey's Air Conditioning. After graduating high school, he became full time working up from helper to journeyman, service technician to manager, and eventually purchased the company from his father in 1991.

For the last 15 years Mitch's company has concentrated on service and residential add on replacement. His company optimizes HVAC performance along with envelope upgrades to provide cost effective energy saving solutions along with improved home comfort.

Mitch's goal is to perform a load calculation on every job, measure in the existing system, make corrections to ducts, the homes envelope, and equipment upgrades, and finally measure out each system to assure that the system is not only working but performing. Mitch, is a BPI building analyst professional certified, has 8 NATE certifications, CSLB licensed B-General contractor, C-20 HVAC, and C-36 Plumbing. He currently serves on the IHACI Board of directors and is on the ASHRAE 221 Standard committee.

Mitch believes that static is the proverbial "Canary in the Coal Mine" for our industry, and we as technicians and contractors need to pay more attention to it. As he is commonly quoted in his classes, "You can't put 4 tons of cooling on 3 tons of duct work, the same as you can't fit 10 pounds of potatoes in a 5-pound sack."
Jayme Carden, Instructor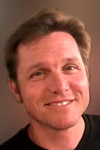 Jayme Carden started working in the construction industry in the 1980's. Since that time, he has worked in all phases of construction from small residential remodels to large scale development projects.

Jayme became involved with HVAC testing and diagnostics in the early 1990's. The local utility companies were offering incentives to contractors, developers and 3rd party verifiers that were willing to build beyond the current energy codes and prove performance through diagnostic testing. This process was the onramp to the California Energy Commission creating the Title 24 energy codes and the "HERS" compliance process.

In 2001 Jayme teamed up with Industry Legend, Scott Johnson and created Maximum Performance Housing, Inc. This company is still Jayme's main thrust today. "MPH Inc" works primarily with HVAC contractors as a 3rd party verifier for Title 24 compliance and light commercial air balancing.

Beyond working in the field, Jayme has been working with IHACI (Institute of Heating and Air Conditioning Industries) as both an in-class trainer and a curriculum developer for many years.

Having been trained and certified in virtually every NCI discipline, Jayme is excited about his role as a trainer with National Comfort Institute.

Fun Fact:
Of course, spending time with the kids (Hailey & Tanner) is a huge priority. Jayme also likes to spend time in the outdoors. Camping and fishing with the family are some of his favorite activities. When the sun sets, the activities change a bit. Jayme have been playing guitar in rock bands for over 30 years now. He considers himself a successful musician because he gets free beer!
Casey Contreras, Instructor
Casey brings many years of residential, light commercial installation and service experience to his position with NCI. He has been an NCI Instructor since 2015. He entered the HVAC industry through his father's HVAC company in 2005. The company's main focus was residential new construction and that is where he learned the basics of installing and commissioning and servicing HVAC systems.

When the market crashed his father decided to change the dynamic of the company to more billable service and add-on-replacement. With the new change in direction, Casey attended extensive sales, customer service, and technical training. He attended numerous NCI classes and became certified in residential and light commercial air balancing, HVAC system performance, duct system optimization, and CO & Combustion.

He was responsible for the add-on-replacement and commissioning through the SCE QI program along with the CQR program. He also managed the service department, where he had the opportunity to implement NCI's test procedures on service and preventive maintenance calls. He developed a passion for training others and seeing their growth in the industry.

Since then, Casey has become a top NCI certified instructor for virtually every class NCI offers.

Fun Fact:
Casey enjoys working on cars, trucks, motorcycles, and home improvement. He also loves fishing and being in the outdoors.
Jim Davis, Senior Instructor
Jim has a long and storied career in the HVAC Industry. That career began back in 1971 when he went to work for an HVAC contractor before moving on to work for an HVAC distributor in 1977. That is where he became involved with selling the first digital combustion analyzers.

There he discovered there was a profound lack of knowledge, including his own, on interpreting combustion readings and overall mechanical operation of industrial, commercial and residential systems.

Since then, he has dedicated himself to increasing this knowledge by spending thousands of hours in the field with customers collecting data. Eventually those customers ask him to write down what he'd to share with them. They also wanted him to TEACH them by conducting training classes.

Jim developed the first combustion testing protocols and field diagnostics using a digital combustion analyzer. 100% of the combustion taught at NCI is based on hands-on field experience and actual results. Jim continue to research new information and seek out additional accomplishments and feedback from the field.

Fun Fact:
Jim claims he has a fear of small containers and dirt on top of him. He also says that he enjoys doing things with family which isn't always as often as he'd like.

"I also like to play golf," he adds, "but there are worms, birds, fish and frogs that wish I wouldn't. It seems that bowling is the only sport left I can still beat my brother and nephew."
David Holt, NCI Director of National Accounts
David joined NCI in 2011. He tells the story that he was contacted to interview for NCI by Dominick Guarino via a Facebook message. Initially his job was to focus on training contractors how to implement the performance-based processes into their business. Today he is still very active in doing that, but is also responsible for content development for a number of the classes NCI develops and teaches as well as the content for the company's in-person training events.

David is also an NCI business coach - where he brings his expertise and knowledge in house for contractors who are looking for guidance on how to implement High-Performance into their business.

He has a storied HVAC career including starting his own company, H2 Solutions, which he ultimately sold, starting a coaching and training business called Ultimate Service Systems, and eventually joined a flat-rate pricing company. When that firm relocated to New York, David decided not to move with them and eventually found his way into the NCI family.

Fun Fact:
David will tell you that he loves technology of all kinds. His personal toy box is full of gadgets like smartphones, a crazy collection of cameras from Nikon, Sony and GoPro, and various computers of all shapes and sizes.

"I even have the original Compaq "Portable" computer my wife bought me after we got married in 1984! It is the same computer I used to start my software company back in 1985," he says.
Mark Hunt, Instructor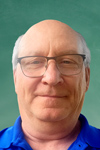 I began working in the PHVAC industry in 1983 primarily in residential, new construction as an installation mechanic. I eventually moved into the add on/replacement segment as well as service work. It was during this time period that I took my first Jim Davis combustion course, a course that changed the way I viewed combustion appliances forever. This is also when I developed a passion for hydronic heating systems, steam, hot water and radiant. From 2002 to 2007, I was self-employed, most of my work being in custom homes, designing and installing PHVAC systems, specializing in radiant heating. In 2007 I went to work for a pump manufacturer as their national trainer and spent the next 8 years doing technical presentations to engineers, contractors and facilities personnel. A strong emphasis was placed on the potential energy savings that could be realized using circulators equipped with ECM technology. After leaving the pump company, I went to work for an American boiler manufacturer, again working with contractors and engineers doing both training and field assistance," says Mark.

Fun Fact:
Mark will say: I am an avid outdoorsman, have been since I was old enough to cast a lure or carry a BB gun. I'll fish for anything, but I am especially fond of fly fishing for trout. I enjoy bow hunting as much as I enjoy hunting with a gun.
Tom Johnson, Instructor
Tom was born into his family's HVAC and Plumbing business that his father, Robert, started in 1964 in Cambridge, MN. Tom became full time GM of the business in 1984. He and his brother Mark bought the business in 1998.

In 2008, Tom heard about Jim Davis who was teaching a revolutionary class about Carbon Monoxide (CO) and Combustion. Tom and his top two technicians jumped into his 1998 Dodge custom van and headed for Louisville KY where Jim Davis was teaching.

"I became a Jim Davis disciple," Tom proclaims! "I always believed that training my guys better than our competition was always my advantage. Now I had the truth!"

He became a member of National Comfort Institute (NCI) and over the next eight years, Tom attended CO training 13 more times. He is now an instructor teaching CO & Combustion certification classes throughout the Midwest.

In 2010 Plumbing-Heating-Cooling-Contractors association chose Tom's company, TM Johnson Bros., Inc., as their National Contractor of the Year. Then in 2014 the company was named NCI's Contractor of the Year. Tom has won several other national and state awards and is a contributing author to several trade publications.

Fun Fact:
Tom is a 35-year veteran of the American Legion's Boys State program. Plus, during his spare time, he explores the back roads of the USA on his full-dress Harley Davidson motorcycle named 'Sylvia.'
Rob Minnick, Instructor
Rob has 43 years' experience in the Heating and Air Conditioning field, in particular, with Mechanical Design & Building Performance for owners.

He earned his certifications from the State of Maryland, Air Conditioning Contractors of America, Building Performance Institute, Residential Energy Service Network, United States Green Building Council, and National Comfort Institute.

Rob is active in many associations, including ACCA National Products & QA Committee Chair, ACCA/BPI QEE Standard Development Committee, Building Performance Institute (BPI), Building Performance Association, Building Performance Association National Program Committee, ACHR News Advisory Board, HVACRedu.net Program Oversight Committee, Home Energy Magazine's Editorial Advisory Board, and Maryland Youth Apprenticeship Advisory Committee.

He lives in Burtonsville, MD with his wife Dawn. They have 3 children, 1 grand-daughter and 1 dog.

When Rob is not working, he likes to spend time with his family, play drums with 3 local bands, travel, and play golf.
John Puryear, Instructor
John Puryear has a diverse background in the HVAC industry that dates back to 1973 when he helped his family's landlord replace an oil floor furnace with a forced air oil furnace with ductwork. He joined NCI in February, 2011 as an instructor.

John met Rob Falke in 2000 and says "that my life changed forever." He became one of the first 50 members of NCI's membership program. He attended NCI's second "Boot Camp" in 2003 and from what he learned there, developed an implementation process that he used with the first contractor he went to work for. Since then John has joined NCI as a full-time technical instructor

Fun Fact:
John enjoys spending time and playing with his three grandchildren, twins Jaxon & Gauge, and Emory. He is also a fan of boating up and down the James River with his wife, Tina. John adds that he is an avid reader and loves researching answers to HVAC questions.
David Richardson, Director of Training & Instructor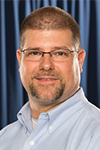 David joined National Comfort Institute full time in 2010 as a curriculum developer and trainer. In this role, he develops and teaches practical, real-world training focused on the HVAC and Home Performance industries.

He has been involved in Performance-based contracting since 2001. This experience allowed him the opportunity to diagnose and correct many HVAC and Home Performance issues over the past decade.

In addition, David writes monthly columns for various industry publications to help increase awareness on the importance of performance testing. David is a regular presenter at many industry conferences working to spread the message of Performance-based contracting.

Besides holding all NCI certifications, David has held certifications as a HERS rater, BPI building analyst, and is a BPI field and written exam proctor.

Fun Fact:
David is a recent convert to the Macintosh Way and has become a Jedi Knight, working towards the defeat of all things that are not of the Apple Computer persuasion. May the Force be with you.
Andrew Smith, Instructor
Andrew has been working in the HVAC industry for more than 20 years. He started as a duct cleaner in 2001. Soon after he became a residential installer. In 2005 he started working for a residential and light commercial company as a service technician. In 2015 he was promoted to service manager. That year he also started teaching for utilities with IHACI

In 2017 Andrew became a full-time instructor at a technical school. In January of 2019 he became a Certified Master HVAC Educator (CMHE). In 2020 he became a field technical specialist with Lennox NAS. He joined NCI as a full-time coach and instructor in 2022.
Fun Fact:
Andrew loves to spend time with his wife of 21 years. They like to fish and travel together. He is also a BBQ fanatic and loves to play pool and video games.
Jeff Sturgeon, Field Coach & Instructor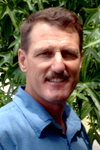 Jeff Sturgeon has more than 30 years of residential and commercial HVAC and refrigeration field experience. He is based in Southern California and works with hundreds of contractors and their field personnel to help insure successful implementation of Southern California Edison's Workforce Education & Training programs.

Jeff got his start in the HVAC industry by attending UTI (Universal Technical Institute) in Phoenix, Arizona. Throughout his career, Jeff installed and serviced residential, light commercial, commercial, and industrial HVAC/R systems. He also worked for an HVAC controls manufacturer, where he was responsible for engineering, designing, building and installing control panels for a variety of applications.

Jeff has earned many HVAC certifications from manufacturers and organizations such as NCI, NATE and IHACI. Over the past decade, he has been actively involved in numerous Southern California Edison Energy Efficiency programs, including the Residential and Commercial Quality Installation and Quality Maintenance program where he was responsible for the design, installation, service and commissioning of over 1500 HVAC systems.
Paul Wieboldt, Instructor
In 1993, Paul Wieboldt founded Tradesman Heating and Air Conditioning Services in Waco, Texas. In 1999, they had the honor of installing geothermal systems in the Crawford, Texas ranch home of President and Mrs. George W. Bush. That same year he founded Tradewinds Appropriate Technologies. Tradewinds performs HVAC system design, diagnostic services and residential and commercial test and balancing services.

Paul is a licensed HVAC contractor, NATE certified technician and NCI certified residential and light commercial air balancing and diagnostic specialist. Paul also holds an NBC TAB supervisor commercial certification. Since 2005, Paul has trained hundreds of HVAC contractors on behalf of National Comfort Institute in all of its residential and commercial certification classes.
Upcoming Training & Events
View Training & Event Schedule
.